We provide Custom Countertop Sales and Installation for NH, ME, VT, MA
Stephanie was amazing to work with, incredibly knowledgeable, professional, and attentive to our needs. We were so impressed with the turn-around time. On the day of install, Anthony and Josh were wonderful. They were courteous, professional, and did the job in a very short amount of time. We love our new counter tops and will most definitely recommend quality granite to our friends! Thank you Stephanie and crew!!
-harlee tuttle
source: Google Reviews Quality Granite and Cabinets
---
Best experience I've ever had with a contractor! From just looking to installation, everyone was wonderful! When Josh and Anthony came to install the granite they were efficient, professional and eager to share their knowledge with us. They welcomed our questions and explained every step of the process! I highly recommend Quality Granite!
-Cheryl Lynch
source: Google Reviews Quality Granite and Cabinets
---
Excellent service from the second we walked in, beautiful and high quality stone, by far the best price in New England. Highly recommend.
-Morgan Groff
source: Google Reviews Quality Granite and Cabinets
---
Getting new granite countertops from Quality granite as part of my kitchen remodel was an A++ experience start to finish. Initially started looking on a Sunday which resulted looking at another granite place, one of the very few open, and was not impressed with the service, knowledge, or selection. The next weekend I was about to drive down to one of the wholesalers to look at stones when I decided to do a quick search and saw Quality Granite was right around the corner and figured I'd give it a shot. Just driving up and seeing the selection of stones told me this was going to be a whole different experience. Peter did a great job with the initial sale, showing stones that matched what I was looking for, describing options, and answering questions. The templater did a great job suggesting some tweaks including adding a small overhang for stools to the peninsula which came out amazing! Peter was very thorough with the layout, putting in extra effort to consult with the templater and fabricator about some different options and moving things around to take a look at another stone in order to try to get the seams as perfect as possible. The installers were also excellent. They arrived on time and were courteous, careful with everything in my home, and meticulous on the install. When they saw that things didn't look quite right with the cutout for the cooktop vs the cabinet size, they went above and beyond immediately measuring and fixing the problem by modifying the cabinets (my existing cabinets, not from Quality) without hesitation. Beginning to end, it felt like everyone involved was treating this project like it was their own home. 100% would recommend for anyone looking for new countertops.
-Kevin O. Bow NH
source: Yelp Reviews Quality Granite and Cabinets
---
Quality Granite was very easy to work with. Our Island design was unique in that it was based on their "office display" which left no margin for error. The quote, turn around time, quality of installation and fabrication were excellent. The templater and installers did a great job. Quality Granite is highly recommend not only for professionalism and craftsmanship, also for price point.
Paul s
source: BBB Reviews Quality Granite and Cabinets
---
---
Quality Granite And Cabinetry
Address: 78 Regional Drive Concord, NH 03301
Hours: M-F 9 to 5 Sat 10 to 3
---
If you are in need of Custom Countertop installation in NH, ME, VT, MA, Give us a call (603) 522-7625 . If you are near the following areas we may also be able to service your area as well: NH, ME, VT, MA |New Hampshire | NH | ME | Maine | VT | Vermont | Concord | Derry | Dover | Hudson | Londonderry | Manchester | Merrimack | Nashua | Rochester | Salem | York | Kittery | Ogunquit | Berwick | Kennebunk | Southern Maine |
We provide homeowners and businesses a large choice of custom fabricated stone slabs for kitchens, islands, bars, bathrooms, fireplaces, barbecues and more.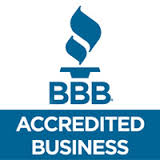 Our staff of experienced, professional and knowledgeable stone experts help you select products, estimate costs, work with you on design ideas and follow through with personalized project management. Granite is a natural product and contains concentrations of crystals, pits, veins and fissures (small hairline cracks) that are likely to be present in solutions of the slab(s) used to produce your counter tops. Contact us today concerning your granite and marble countertop needs. We will be happy to serve you. Save with Quality Granite & Cabinets providing the best quality service at an Affordable Price in NH ME VT MA.
CALL TODAY FOR A FREE ESTIMATE! 603-522-7625
Credit Cards are accepted Visa, Mastercard, and Discover